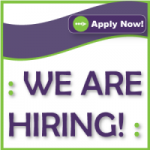 Partners in Change, LLC is seeking an organizational development consultant to work with our clients to build leadership team culture.  As we work with clients to craft their strategy, we often find they need help with identifying and developing a cohesive team to bring the strategy to life.
Qualifications: Consultant needs to be knowledgeable about Talent Management, skilled in use of personnel assessment tools (DiSC, Divine, Predictive Index, Strength Builders or others), coaching, and executive transition.
Success Measures:
Client satisfaction
% implementation of client's strategic plan
Responsibilities:
Develop collaborative proposals for client presentation
Participate in sales call with partners
Deliver services on time as agreed with partners and clients
Track time, materials, etc. for monthly billing (billing administration to be done by Partners in Change)
Time commitment: Flexible according to our client needs (list of clients)
Compensation: Consultant time will be billed through Partners in Change, LLC
To apply, click link below to submit cover letter and resume.