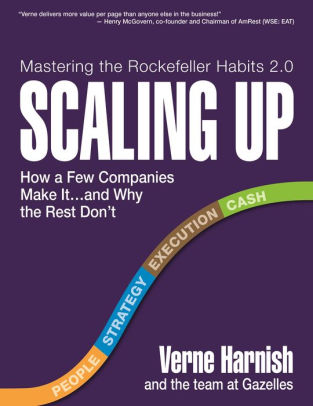 Strategy in Motion Book Club: Join us March 29 
No reading required! Join us to discuss Scaling Up by Verne Harnish. This fun, facilitated discussion provides a great forum to engage with diverse content and make connections between ideas from different industries. 
  March 29, 2019, 8:30-10:30 a.m.

  Facilitator: Darcy Bien

  OfficeKey – Hyde Park
 $49 for PinC clients / $99 for non-clients
   Darcy will lead a discussion of the book and its tools, including:
 

The keys to scaling up: attracting and keeping the right people; creating a truly differentiated strategy; driving flawless execution; and, having plenty of cash to weather the storms.

How to best overcome the barriers you may encounter as you scale your business.




Hear from others and what has worked for them.