Our Strategy in Motion e-newsletter is distributed quarterly to individuals who wish to learn more about strategic planning for both companies and nonprofit organizations. To be added to the newsletter email list, sign up by clicking on the link to the right!
To review a few of our recent newsletter articles, visit the links below: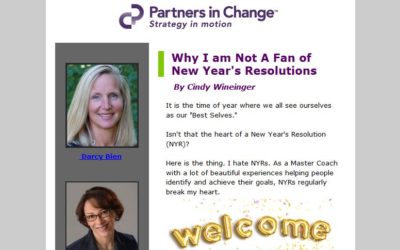 In this issue: Why I'm not a fan of New Year's Resolutions Stretch Strategic Leaders 2-day Workshop. Alive At Work Learning Forum. Read...