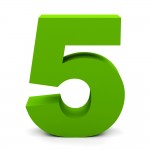 So, you have decided to commit to strategic planning! Yeah, but you are unsure where to start. With a little guidance, and understanding of our basic five tips, you'll be able to get moving right away.
Here are the five tips for your company to consider now! Remember… "IDMTSU" (I didn't make this "stuff" up. We utilize national experts and their concepts to help companies build a strategy that is customizable for them.)
1. Strategic planning is not an event it is a process
I have never been stuck in a "plan", but many people get stuck in the "process." Ask yourself these questions about your planning process:
What are your goals?
What tools should you use?
Who should be involved?

How do we keep it going?
2. Engage the entire organization
This is NOT a good time for the leadership team to tell everyone the answer… Strategy is an opportunity to question and challenge the current reality. New ideas are likely to come from people outside of the leadership team.
3. Take your time
Strategic planning is not a sprint and you don't get more points for being fast! Take the time to collect the necessary research and data, talk to your employees and customers, and challenge your current paradigms.
4. Communicate, communicate, communicate
I encourage open and candid input throughout the process. As an example, use employee, customer and board input to develop a draft SWOT (strengths, weaknesses, opportunities and threats), then bring it back to the management team for direct feedback. In my experience, again and again, leadership teams are a bit secretive about the plan. Maybe they are afraid the competition will get a hold of it. Realization… the plan is not the competitive advantage, implementation is! So I say, tell everyone the plan – over, and over, and over, until you know they 'get it.'
5. Measure results 
I read recently that less than 15% of companies who implement strategic plans routinely track and measure progress on their goals. Are you kidding me? What is the point, if you don't review and access progress, why are you doing strategic planning…?