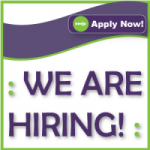 Partners in Change, LLC is growing! We're always looking for Strategic Leaders to motivate, coach, and inspire people and organizations. 
Qualifications: Prior experience with Strategic assessment, consulting and implementation,  Leadership development and strategic training.
Success Measures:
Client satisfaction
% implementation of client's strategic plan
Responsibilities:
Develop collaborative proposals for client presentation
Participate in sales call with partners
Deliver services on time as agreed with partners and clients
Track time, materials, etc. for monthly billing (billing administration to be done by Partners in Change)
Time commitment: Flexible according to our client needs (list of clients)
Compensation: Consultant time will be billed through Partners in Change, LLC
To apply, click link below to submit cover letter and resume.