Below are the strategic planning process map and the steps our consultants follow during any facilitated or full strategic planning process: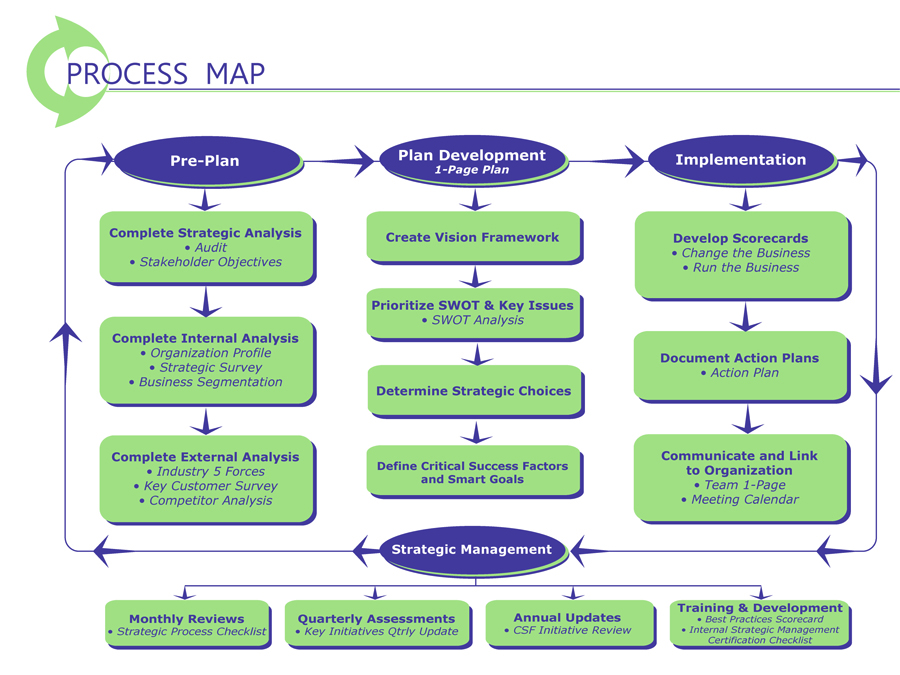 Step 1 : Pre-Plan
We give you the tools and lead you through a disciplined and proven process that helps you easily complete both internal and external analyses. The result will be a plan that can be developed and refined based on facts, not emotion.
Step 2 : Plan Development
We will follow a disciplined process and your team will be assigned tasks to complete between workshops.
Step 3 and Step 4 : Implementation and Strategic Management
Once your team has reviewed the written analysis and signed off on the strategy, you begin implementation. About 30 days after the analysis is delivered, a ½ day progress review is held with the team.